By

Jared Thompson
/
June 12, 2021
10 Key Elements and Trends That Make Up Hamptons Interior Design
When you think of a beach home, what do you think of? Something light, airy, and fresh that makes you feel relaxed the moment you set foot through the door? Clean lines, understated woodwork, and soft neutrals like off white and grey accented by sea blue? 
If so, you're probably thinking of Hamptons interior design, and you're not alone. Though the style hails from New York, it's quickly become one of the most popular design styles in Australia.
If you're dreaming of a Hamptons style home, here are a few key features of timeless Hamptons interior design trends and how you can try them out in your home.
Hamptons style is named for the Hamptons in the East End of Long Island, New York, a collection of towns, villages, and hamlets that are a popular weekend getaway for well-to-do New Yorkers. It's a seaside region famed for its celebrity sightings ranging from Jimmy Fallon to the Real Housewives of New York. 
Hamptons style is an amalgamation of that culture and aesthetic--breezy, beachy, and unobtrusive but noticeable luxury.
Elements of Hamptons Interior Design Styles
What does that mean in practical terms? 
For the smart homeowner, a good way to conceptualize it is by thinking of a coastal landscape. Those colours and key features, like driftwood, sand, soft lines, abundant light, and open space, all characterize Hamptons interior design. Here are a few key elements you'll see in all classic Hamptons interior design styles.
While some homeowners may opt for modern furnishings, Hamptons style usually trends more toward natural materials and textures. 
Driftwood is a great example of this, as well as seashells and sea glass for beachy accents. But for the backbone of your design, keep to subdued, natural textures like linen, jute, and rattan are perfect.
And if you want to decorate like a pro, it's time to perfect your texture layering skills. Start with larger textural pieces, like a chair or rug like our Dolomite rug, and build out from there with an eye toward balance.
Another key feature of Hamptons interior design is dimmed natural colours that you would see in your typical sea painting, a colour palette that calls to mind the seaside and sand. These include:
Beige ◯ Ivory ◯ Cream ◯ White ◯ Soft blues ◯ Teal  ◯ Natural brown
Your warm neutrals (white, off white, beige, and grey) serve as the base, while soft blues and greens are typically used as accent pieces. For a bit of luxury, don't be afraid of some tasteful metallics like soft gold or silver. Or, if you want a bit more verve, reach for a few red or coral accents.
Another key element of Hamptons interior design is wainscoting, a combination of decorative panels and mouldings that extend partway up a wall face. This is an age-old marriage of form and style--it protects your walls from scuffing by chairs or boots, but it also adds texture and interest, especially in a room done in warm neutrals (as Hamptons homes often are).
It's most commonly used in: Entryways, Mudrooms, Stairs, Hallways, Eating areas, Family rooms or dens, Kids' rooms, Bathrooms.
You'll notice these rooms all have a feature in common: they tend to see more abuse, especially from people coming and going. That said, you can make wainscoting a feature throughout your whole home if you wanted to, offering you a lovely degree of stylistic consistency.
When you think of clean lines, masterful craftsmanship, and understated style, chances are you're thinking of Shaker-style kitchens, which are all but ubiquitous in Hamptons interior design. The Shakers were once a religious sect formed in mid-18th-century England which shunned materialism. In design terms, that meant that they prioritized cleanliness and durability. 
For kitchens today, one of the major Shaker features is Shaker-style cabinetry. These are characterized by simple but outstanding craftsmanship made for durability and function. It's all about clean lines, meaning no ornate flourishes so that the look stays elegant and subtle. The simplicity of the design becomes a statement in and of itself, perfect to make stylish hardware pop. 
A great way to balance Shaker cabinetry (and bring more Hamptons understated chic) is by pairing a marble countertop with Shaker cabinets. Understated Shaker cabinets make the marble texture pop, while the material lends the simple cabinetry an extra layer of elegance.
Last but not least in Hamptons style is comfortable furniture. After all, Hamptons homes are designed as weekend getaways for lounging and luxuriating in the sand, and their furniture reflects that style of living. 
As with other elements of Hamptons style, furniture is an eclectic mix of old and new with an eye toward simplicity and understatement. This isn't the place to go crazy--simple, elegant forms will always be timeless, especially if they're comfortable. 
In the living room, for example, that often means tables in natural, subdued wood, like our Rockhampton coffee table. Apply the rule of natural textures and dimmed colours here. Think unfolded sofas made of linen in delightful ivory and you're right on target. Bonus points for accenting it with soft blue throw pillows.
Let's Bring the Best Interior Design Trends to Your Hamptons Style
Are you head-over-heels in love with Hamptons interior design? Us too. It's elegant, effortless, timeless--oh, and it's comfortable. What more could you ask for? 
If you're looking to bring beautiful Hamptons style to your home, we're here to help, with a stylish, elegant Hamptons style collection that looks fresh off a magazine page and feels as great as it looks. Trust us, once you switch to Hamptons interior design, you'll never want to decorate your home any other way.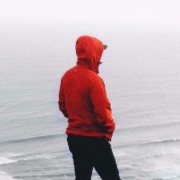 JARED THOMPSON
Lead Curator and Interior Design Lover